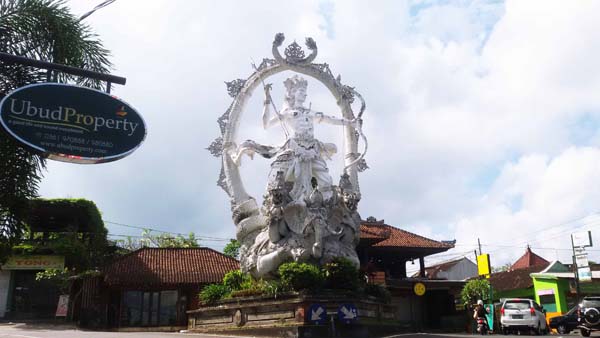 "Consistently voted as the best island on Earth by Condé Nast, Bali is a legendary place unlike anywhere else in the world. It's a tropical land full of sun, natural diversity, culture, restaurants, shopping, entertainment, and perhaps most interestingly of all - one of the most magnificent places you could create your home or villa to live in." - This is how we introduced Bali for many years on this very spot.
Today we have to add that as everywhere on our planet, population growth and developments are changing the environment. Bali and with it Ubud its cultural center, have become busier. As almost all local expats agree: "having the best time of my life", "lovely lifestyle", or "cannot wait to be back", it seems that the development is also bringing more convenience and ways to pamper and indulge ourselves with it!
If you are looking for the spot that has the most central location, the best temperatures, more than 250 restaurants, a plethora of spas, numerous health and mind improving workshops and an international mix of people living amongst the local Balinese, all set within a gorgeous backdrop of dramatic landscape and lush scenery, then Ubud is still unrivaled anywhere else on the island!
The 'good life' combined with the low cost of living here cannot be beat. Ubud is the gold standard for enjoyable living, not just in Bali, but around the world.
Ubud Property is the number one agency for Land and Villas in Ubud. We are a fully accredited and government licensed Real Estate Company. A dedicated staff of multilingual, experienced professionals will help you in all areas of your search for the right property, purchase, rent or lease. Over a decade of operation we have build up the reputation of being trustworthy, best informed and having listed all properties worthwhile looking at. To give you the most comprehensive contractual protection, Ubud Property is joining with the regions leading Notary services. We are a bit proud of ourselves. Come and check out why.
If you have ever dreamed of living in remarkable style, we are here to make it a reality for you.
We welcome you to one of our offices anytime, and if you would like to get in touch from abroad, simply send us an email to info@ubudproperty.com
Please click here for further information about "How to buy in Bali"